We have been designing and manufacturing gears for almost a century
For almost a century, DEMM has been a symbol of quality and an international leader in the design and manufacture of gears, crowns, bearings, pinions, bevel gears, shafts with toothing, drive shafts, sleeves and spacers.
DEMM products are used in the automotive, agricultural machinery, forklift trucks and industrial machinery.
On its historical plant located in Porretta Terme (Bologna), where more than 150 employees work in an area of ??26,000 sqm, all the processes of manufacturing and quality control are performed. They are: gear cutting (slotting, hobbing, broaching, straight and helicoidal cylindrical teething), teeth finish (shaving, grinding), complementary processing (milling, boring, drilling, etc.), heat treatments, turning from hard, internal and external grinding, running in and testing.
DEMM offers sales and aftersales services and assures its customers full care to optimize the use of its products and to guarantee high quality performance.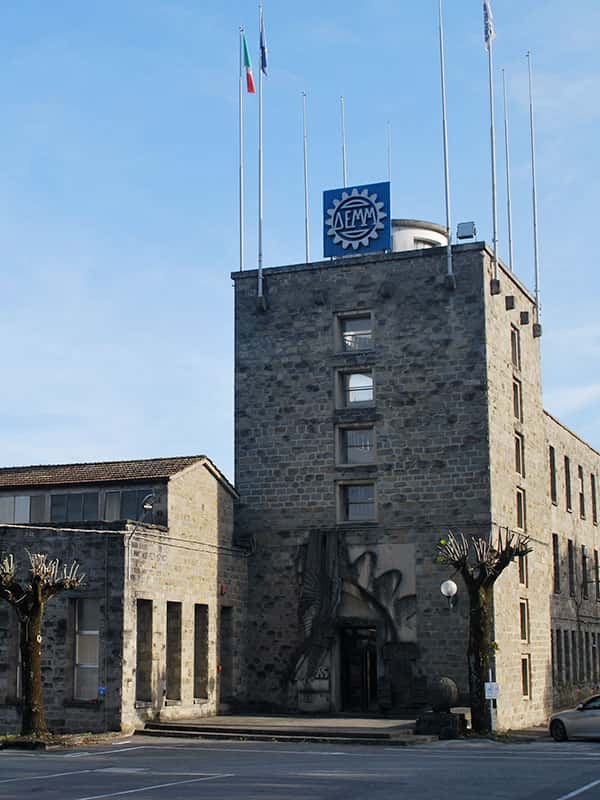 Our values
EXPERIENCE
We can rely on more than 90 years of experience in the study and production of fine mechanical components.
FLEXIBILITY
We can satisfy every customer's request, being able to interact as "head of contract" or "partner".
CELERITY
We answer our customer's requests quickly, guaranteeing all supply levels.
QUALITY
We have always designed and manufactured our products to cope with the highest quality standards
Business organization